[ad_1]

Karan Johar's directorial debut with the movie '
Kuch Kuch Hota Hai
' truly defined a generation.
KKHH
gave a new meaning to life, love and loss, allowing fans and viewers to embrace every emotion with open arms. Be it little Anjali's (
Sana Saeed
) breakdown on stage or reading Mommy Tina's (
Rani Mukerji
) letters on her 8th Birthday; watching Rahul (
Shah Rukh Khan
) being cool with friendship bands, or Anjali (
Kajol
) inspiring one to embrace the 'tomboy' inside us, the movie touched our lives, allowing us to celebrate the story, cherish relationships every day. The innocence in every scene of the movie, along with heart touching dialogues, eventually cracks us up with moments of nostalgia and makes us smile. As the movie celebrates
22 years
today, here's to looking back at certain life lessons, the iconic film taught us :
Pyaar-Dosti Hai (Love is Friendship)
Remember when Rahul taught us the true meaning of love, with a simple dialogue,
"Pyaar Dosti hai….kyunki dosti ke bina toh pyaar hota hi nahi". Friendship is the essence of any relationship concerning love. One must learn to be comfortable to communicate their true feelings with their partner as they do with their best friends, thus accepting one another for who they are. In the movie, we saw Rahul and Anjali as the best of friends, as they looked out for each other, and hence, one of them indeed fell in love with the friendship they shared. Now, that's true love. And as stated by Ms Briganza, indeed 'What an absolutely delightful thought ?'
Be yourself ! Stay true to who you are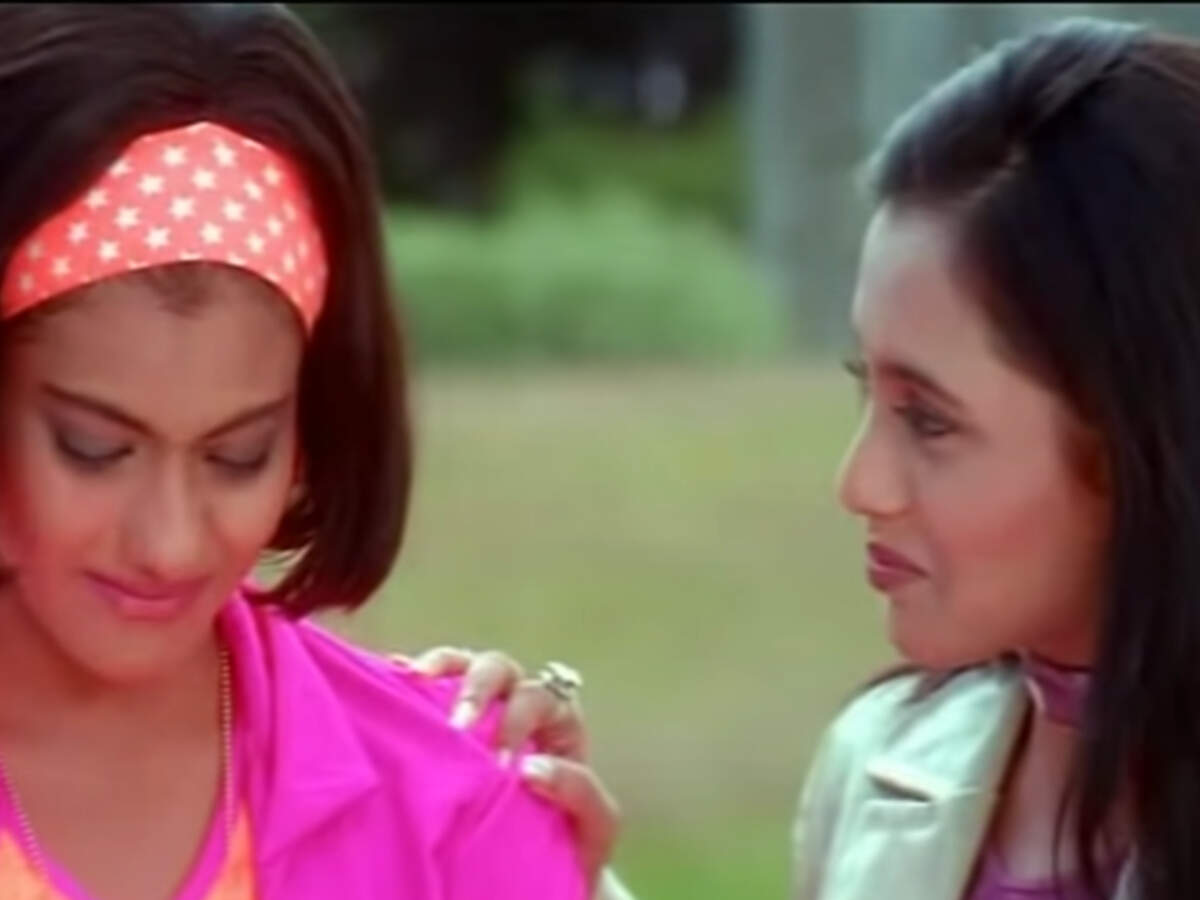 Remember when Anjali tried so hard to dress like Tina but ended up in an awkward situation? And most of us have indeed tried dressing up and resemble people we were insecure of. Back then, Tina taught us a very important lesson,
"Tum Khoobsurat ho Anjali, bahut khoobsurat ho….Actually tum bahut khubsurat ho, kyunki tum sabse zyada alag ho" while Rahul finishes the sentence. As most of us have grown up being a tomboy, we could relate to Anjali and connect with her, as we learnt to embrace our uniqueness.
Mom's are cool, but Dad's are special too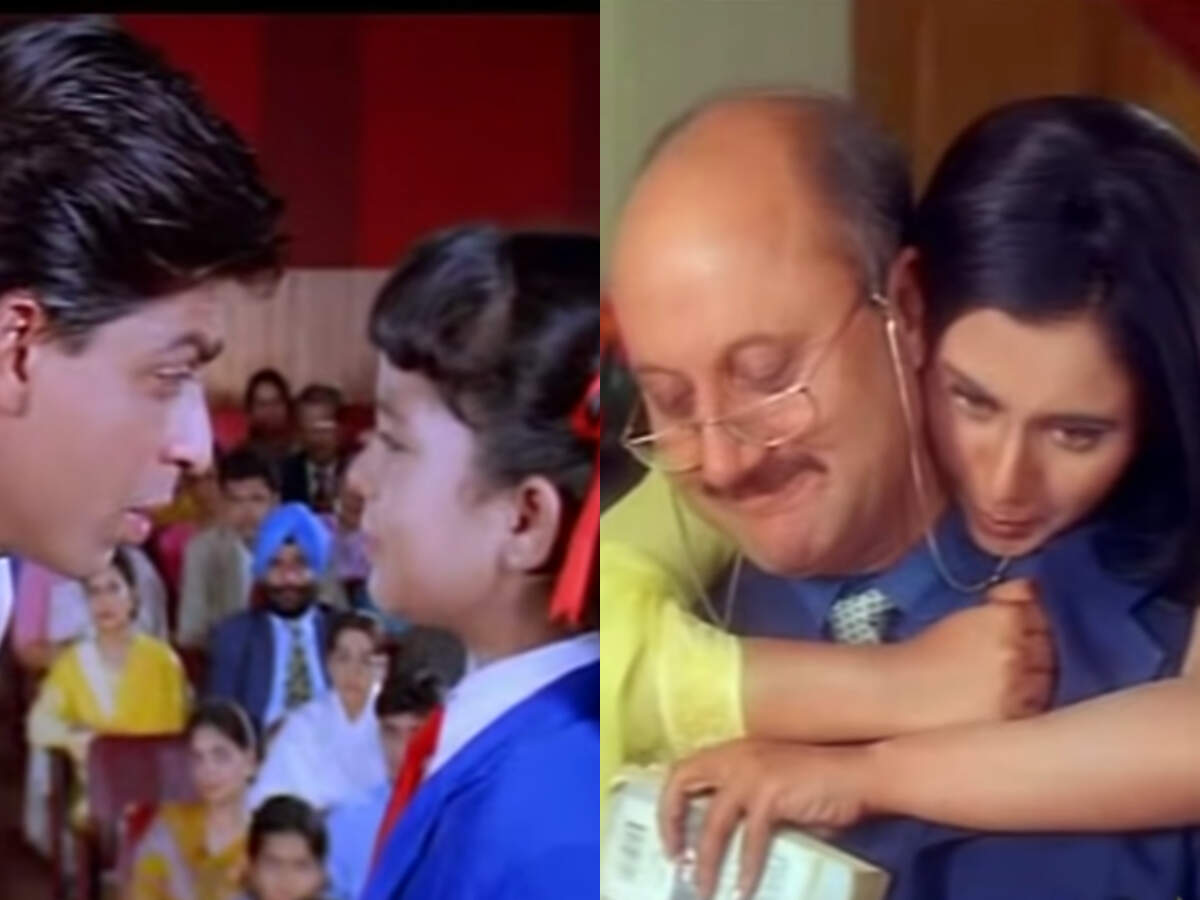 One of the most beautiful moments in the movie was Rahul helping out little Anjali at her stage performance. While Anjali breaks down at the stage in the one-minute competition, recollecting her mom, Rahul supports her emotionally as he gives a heartwarming speech on 'Maa',
"Maa sab kuch hai….lekin humaare paas papa hai….aur woh bhi kaafi achche hai…". On the other hand, Tina shared an endearing relationship with her father, who guided her in confessing her feelings for Rahul. Both the father-daughter moments will be etched in everyone's mind forever.
Heartbreaks are inevitable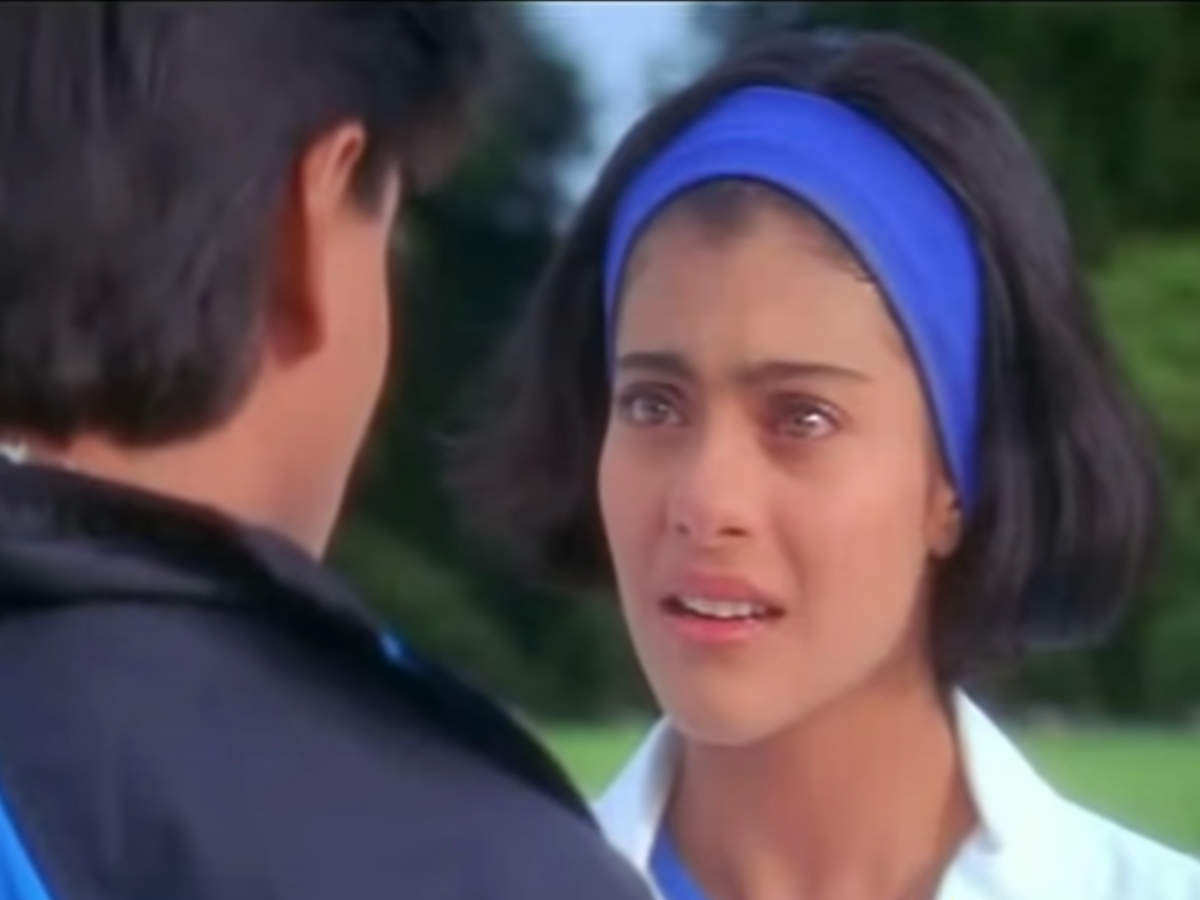 Back then, Rifat Bi (Himani Shivpuri) taught us a very important lesson about human emotions and not suppressing them. She always used to tell Anjali,
"Dil ki baat dil mein nahi rehni chahiye." But yes, things didn't work out well for Anjali when she wanted to confess her feelings for Rahul. Rahul instead confides in her that he is in love with Tina. Most of us have been there and could relate with Anjali. Despite that, Anjali supported Rahul and his relationship with Tina. Hence, it's okay to have your heart broken, what matters more is, taking a step towards acknowledging your feelings.
Allow yourself to fall in love again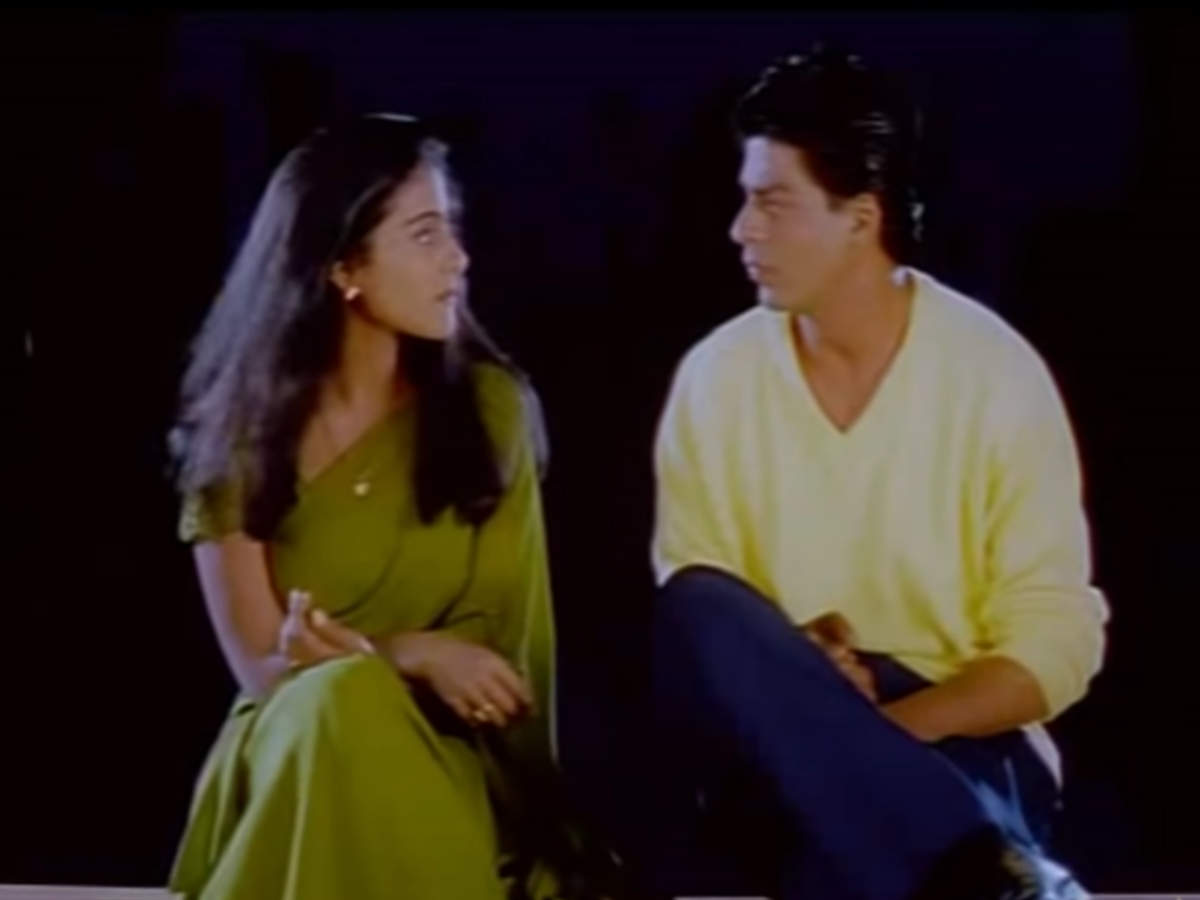 Rahul was stone-cold about falling in love as he was a believer of his words "
Hum Ek baar jeete hain, ek baar marte hain. Shaadi ek baar karte hai, aur pyaar bhi ek hi baar karte hai" but then circumstances change with time, and life always gives you a second chance as you learn to move on. It's okay to fall in love again and hold on to hope. Rahul realises that he loves Anjali but takes time to come to terms with it. He had accepted to live with the fact, that there's only one special someone out there for every being. There were priceless moments in the movie when Rahul and Anjali proved to be a perfect match for each other.
Promises are meant to be kept regardless of age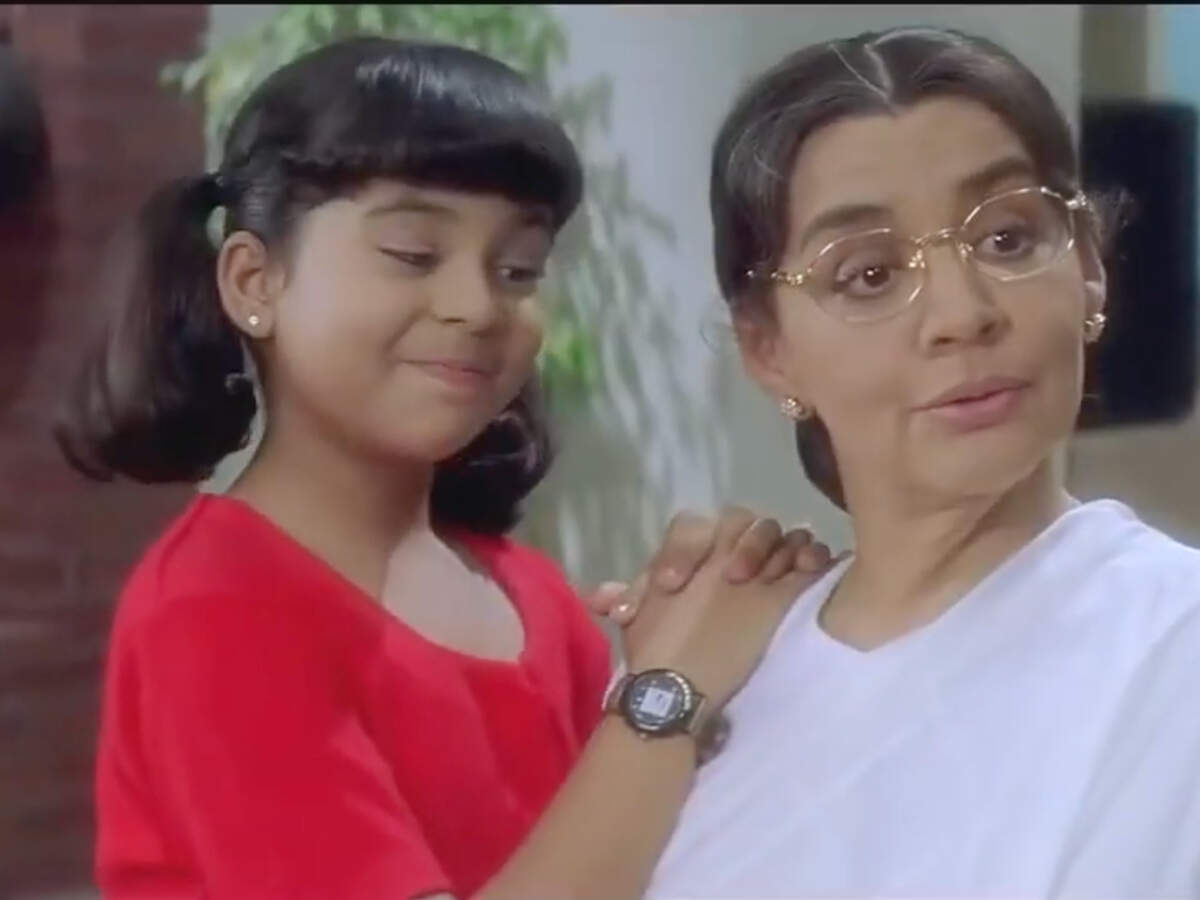 Little Anjali made sure to reunite her father with his best friend Anjali. She took a vow to keep her mother's promise. The moment when Anjali read her 8th Birthday letter, it changed her life forever. Right from attending the summer camp in Shimla to tricking Rahul to come as well, Anjali made sure to fulfil her promise. Hence, regardless of age if you make a promise, make sure to value those words till the very end.

[ad_2]

Source link