[ad_1]

With more than 101 original and remixed
music
videos to his credit, DJ
Sheizwood
has come a long way in the music industry. He has produced music for films like, 'Bol Bachchan', 'Dangerous Ishq' among many others. In an exclusive interview with ETimes, he opened up about working with
Anuradha Paudwal
in his latest music video, the trend of remakes in Bollywood, his initial days inn the industry, and his journey so far. Excerpts…
How was it working with Anuradha Paudwal?
It is always a great pleasure to work with Anuradha ji. I started my music career with her. For my first music video 'Shiv Aaradhna', she lent her voice. She always welcomes new ideas and appreciates your work. I have worked with her in a lot of albums after that. It is always a divine experience working with Anuradha ji.
You have been in the industry for more than a decade now. How do you look back at your journey so far?
It has been a fun ride so far and I am still enjoying it. I have just delivered a new hit, 'Main Sharabi'. The love and appreciation from my fans and well-wishers has been a great motivation for me to create something new every time. I have got the opportunity to work with legends like, Daler Mehndi, Babbu Maan, Kumar Sanu, Anuradha Paudwal and others. They have taught me a lot of things and helped me grow.

Remakes and remixes have received both love and hate from the audience. What kind of reactions have you received for your creations?
I started my journey with a remix song, 'Mere Piya Gaye Rangoon' in 2003. I received a good response from the audience. It helped me create some more like, 'Bombay Sheher', 'Main Kya Karu Ram', 'Tauba Tauba' and many others. I have always experimented with different genres and different styles of music. The last one I did was, 'Parde Mein Rehne Do', which was a hit.
I also agree that a few of the remixes being made today haven't been receiving a good response. The reason behind their failure might be that the expectations of the audience has increased manifold. Besides, there are people on social media who have all the time in the world to spread negativity by critiquing your songs.
What are your thoughts on the current music scenario in Bollywood?
I would call the current music scenario in Bollywood 'tacky'. They have a platform where they can easily release their creations. When audiences are bombarded with many songs at once, it becomes very difficult for them to make the right choice. I also feel that composers are not spending enough time with their songs and so they are short-lived. The songs become a hit because their lifespan is short.
All music is good but to make it different from the ones that already exist, I feel people should take some time, work on them, and then release it.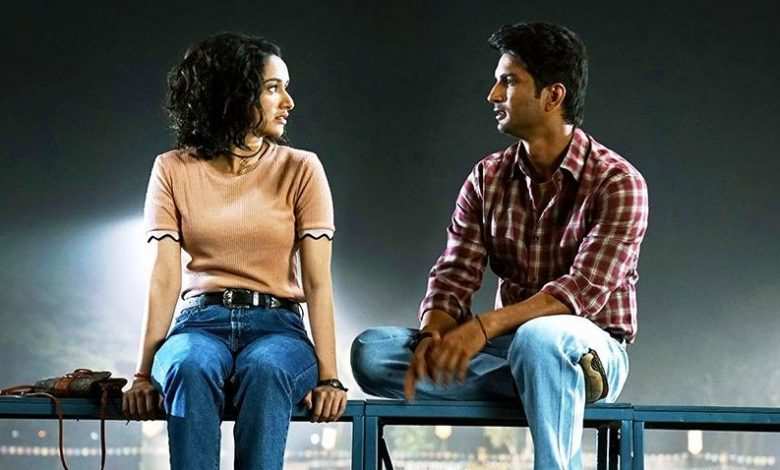 Name one latest song that you have not been able to take out of your mind…
'Khairiyat Pucho' from 'Chhichhore' is one song that I have not been able to take out of my mind. Pritam is one composer who has been able to create music in different genres and he has been doing a good job for decades now. He is on his way to becoming a legend now.
Who, from the current generation of singers and composers, do you feel have great potential?
There are a lot of promising young talents in the industry today. However, there is one singer who I feel is going to be one of the legends in the music industry. He is also already a heartthrob and he is none other than Arijit Singh.

Amongst the composers, I feel Naresh, Paresh and Kailash Kher are great. Their style of working is quite different. They create a different style of music too.
Is there anybody you idolised while growing up?
I have always idolised Kishore Kumar ji amongst singers and RD Burman sahab in music composers; he is one of the best musicians that Bollywood has ever produced.
Tell us about your initial days in the industry…
I learnt a lot during my initial days in the industry. My first album, 'Shiv Aradhna' became a very big hit. I have worked with many legends and it was a great learning experience for me. Later, when I started creating my pop albums, it was a great journey. I got a very good response for most of them. It has been a beautiful journey.
As an outsider, how has your experience been in the music industry?
Although I was an outsider in the industry, I was blessed to be surrounded by some good music lovers and legends. All of them took interest in the music that I created. Despite being music moguls, they never once thought that they should not promote an outsider. I believe I have been immensely lucky that way.
Any advice you would like to give to people who aspire to be a part of the Indian music industry?
I would like to advise aspirants to spend some more time rehearsing. One should not be in a hurry to make it big in the industry. Everything happens at the right time. It is necessary to build a nice foundation for yourself. If you don't have a strong foundation, you will waste the opportunity that you will receive. Just work hard and believe in yourself.

[ad_2]

Source link