[ad_1]

EXPECTATIONS
When the very title of the film is based on a chartbuster from the 90s, you expect the overall soundtrack to be melodious. Thankfully, there is just one composer-lyricist team for this Vidhu Vinod Chopra and Fox Star Studios production and hence you expect certain consistency from Rochak Kohli and Gurpreet Saini.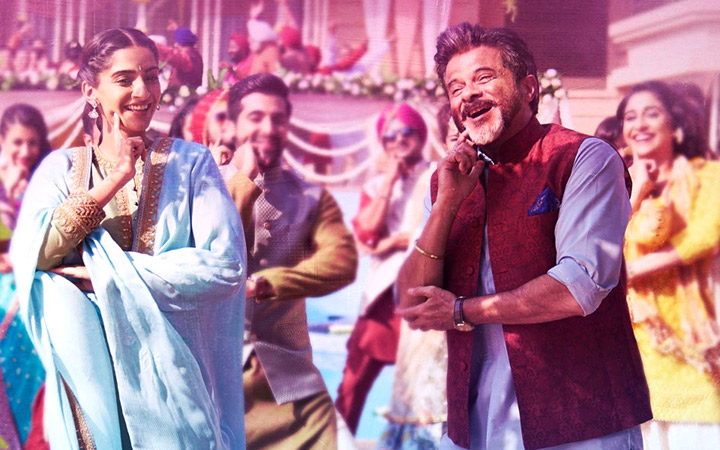 MUSIC
R.D. Burman and Javed Akhtar's 'Ek Ladki Ko Dekha Toh Aisa Laga' is recreated with singer Darshan Raval and Rochak Kohli chips in as well. The very start of the song is quite different and catches your attention. Further to that the manner in which the recreation is done while using the beginning of the original base tune is done impressively as well. Had this song been promoted more aggressively, it could well have gone to a different level altogether since it is sung quite well and is very easy on ears too.
The song that follows is a recreation too, this time of Punjabi track 'Gud Naal Ishq Mitha'. Set in a 'shaadi-byaah ka mahaul', this one is kick-started by Harshdeep Kaur and soon enough Navraj Hans takes over. The song would be remembered primarily for the energetic moves on display by Anil Kapoor who makes this one his own. Overall, this one is decent enough and though one would still go for the original any time, as a recreation is passes muster too.
The voice of Kanwar Grewal hasn't been heard much in a Hindi film song before and in case of this film, it is used for 'Chitthiye'. A situational track that comes towards the second half of the film in the midst of a conflict situation, it does well to take the narrative forward but that's about it. With a sad and pensive touch to it, 'Chitthiye' aids the storytelling to an extent.
Next to arrive is a party song which is titled 'House Party Song'. There isn't much recollection power that the song carries, though it does well in going with the situation for which it has been created. Sukhwinder Singh leads the show with Arjun Kanungo and Parry G joining in, and together they ensure that there is some kind of energy flowing when the song plays on.
By this time you do get an idea that the music of Ek Ladki Ko Dekha Toh Aisa Laga is by and large situational and the last one to arrive, 'Good Morning', pretty much reaffirms that. Vishal Dadlani is joined by newcomer Shannon Donald for this number which is set during that part of the film's narrative when the entire family is coming together for one big celebration. Again, as a part of the film it is okay, though there isn't much about it that you take home as a standalone number.
OVERALL
One expected an out and out melodic score from Ek Ladki Ko Dekha Toh Aisa Laga but barring the title song there isn't much to hum around. Overall, a fair soundtrack with largely situational numbers.
OUR PICK(S)
'Ek Ladki Ko Dekha', 'Gud Naal Ishq Mitha'
[ad_2]

Source link