[ad_1]

EXPECTATIONS
Films directed by Abhishek Kapoor have traditionally carried good music. From Rock On to Fitoor, the music has been consistently impressive and has been as per the theme and setting of the film. Now that he is bringing on Kedarnath that marks the launch of Sara Ali Khan opposite Sushant Singh Rajput, one waits to hear what do composer Amit Trivedi and lyricist Amitabh Bhattacharya have to offer.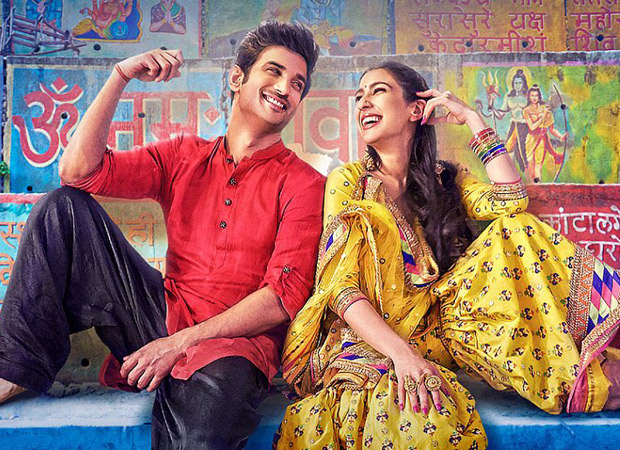 MUSIC
There is something truly divine about the manner in which 'Namo Namo' begins. A devotional number which is truly devoid of any forced Bollywood inspirations, this one is a well rendered number by Amit Trivedi and makes an instant impression. A smooth sailing song that has a peaceful feel to it and is further accentuated due to the striking visuals that go alongside, 'Namo Namo' can well be assured of a long shelf life amongst those who want to hear a devotional number first thing in the morning.
A love song arrives next in the form of 'Qaafirana' and the mood and feel remains consistent with the kind of set up that Abhishek wanted to put together for Kedarnath. Moreover, there is certain director's touch that is apparent in the way the tune has been composed, words have been written and especially the manner in which Arijit Singh has rendered this one. There are minimum instruments in the background as primarily it's the voice and the core composition that takes centre stage which ensures that 'Qaafirana' turns out to be a soulful number that can be heard for a serene experience. What further adds to the beautiful melody is the manner in which Nikhita Gandhi makes a very good impression as a singer despite making a late entry.
Things take a celebratory turn as Dev Negi enters the scene and croons 'Sweetheart'. A fun number which is just the kind that one could expect from a Karan Johar, Imtiaz Ali or Aditya Chopra film, this one is as Bollywood as it gets. As a matter of fact it also faintly reminds one of 'Butterfly' [Jab Harry Met Sejal] due to the kind of desi stage and setting that goes with the situation in which the song is set. This one could well have been picked up by Shah Rukh Khan, Ranbir Kapoor or Shahid Kapoor with glee and in that aspect Sushant Singh Rajput can well be happy about the fact that he bagged 'Sweetheart' which is a potential chartbuster.
Arijit Singh returns on the scene, this time with 'Jaan 'Nisaar' which appears in a couple of versions. A situational number where the male protagonist is trying to understand why his ladylove is unhappy with him and is trying to woo her all the way back, this one has a smooth flow to it which sees Indian melody being supported by Western instruments. That said the consistency of sound stays in the mood set so far in Kedarnath. Asees Kaur is the voice of the female version and this one somehow appears to be even slower. This is the kind of number that is good when heard in a stand-alone fashion though one can't expect it to emerge as a chartbuster of sorts.
OVERALL
The music of Kedarnath is good and though it doesn't have too many songs to result in a complete package affair, it is fine till it lasts. This one has the kind of music that could well grow on the basis of the success of the film.
OUR PICK(S)
'Namo Namo', 'Qaafirana', 'Sweetheart'
[ad_2]

Source link