[ad_1]

EXPECTATIONS
Rohit Shetty films are traditionally not known for their music. At best, the soundtrack of his action-comedy entertainers are functional and they solve the purpose of keeping the narrative going. Hence, one expects the same from Simmba as well which has Tanishk Bagchi getting his biggest break when it comes to composing most of the songs, with multiple lyricists coming together to pen their pieces.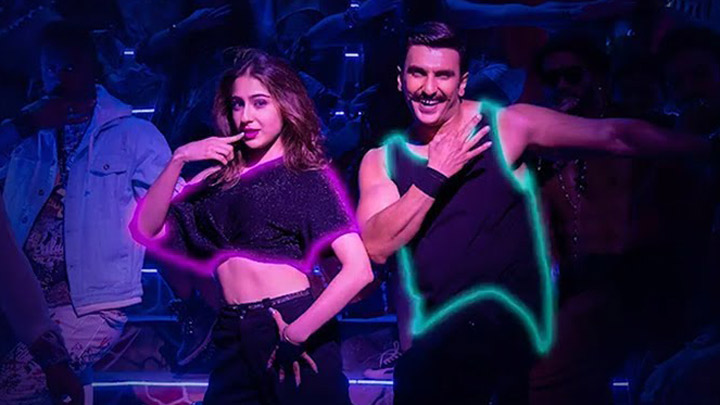 MUSIC
Chartbuster song 'Aankh Marey' from Tere Mere Sapne is recreated for the Ranveer Singh-Sara Ali Khan starrer and it turns out to be a massive chartbuster from the word go. It is always heartening when a recreation is done well and Tanishk Bagchi deserves full credit for getting it fantastically right with this Kumar Sanu original that is now sung by Mika Singh. The singer comes together with Neha Kakkar behind the mike and together they have loads of fun while Shabbir Ahmed comes up with new lyrics. The song is set to be played right into 2019.
Nusrat Fateh Ali Khan's legendary number 'Tere Bin Nahi Lagda Dil' is recreated as well by Tanishk Bagchi and the end result is melodious again. Rashmi Virag writes new lyrics for 'Tere Bin' which has Rahat Fateh Ali Khan taking the lead and Tanishk Bagchi along with Asees Kaur chipping in. A beautiful number that has stayed on to be immortal for over the decades, this one is a shift from 'Aankh Merey', hence adding on to variety in Simmba.
It is back to 'masti' and celebrations with Tanishk Bagchi and Shabbir Ahmed coming together for 'Aala Re Aala'. A 'tapori' number, this one has a 80s feel to it and sung with aplomb by Dev Negi. An introduction song of Ranveer Singh in the film, this one has Goldi as the additional singer and together the team comes up with a functional track which suits the film's purpose.
Lijo George-DjChetas pair up for 'Mera Wala Dance' and one wonders why was this song not promoted earlier on. With a fantastic hook to it, courtesy Kunaal Vermaa, this could well have turned into an instant chartbuster had it been unveiled earlier on. Nonetheless, this one carries a lot more fun when compared to the song before ['Aala Re Aala'] and it could well have been Ranveer Singh's entry number as well. With Kumaar as the writer and Nakash Aziz as the lead singer, it also lends Neha Kakkar yet another good platform to go and have fun.
A situational number comes in next with Tanishk Bagchi spinning together 'Bandeya Rey Bandeya'. Even though Arijit Singh is known for his romantic number, this one which is written by Rashmi Virag is far away from being set into a love zone. Instead, it comes in the middle of the film's second half and though it has Asses Kaur contributing too along with Altamash Faridi as Arijit Singh's singing partner, at best this one just about passes muster and can't be expected to have a long run.
The soundtrack concludes with a couple of theme tracks. While Simmba Theme 1 is composed by Tanishk Bagchi, Simmba Theme 2 has Thaman S spinning it together. Both have an addictive element to them and as the film turns out to be a massive success, these pieces too would find good traction amongst the masses in order to generate good recall value. Moreover, there is distinct South feel to both the pieces which could well be seen as homage to Temper on which Simmba is based.
OVERALL
Music of Simmba is better than what one expected from it. Other than situational songs (most of which work), the soundtrack also boasts of songs like 'Aankh Marey' and 'Mere Wala Dance' which have it in them to cover a much larger distance.
OUR PICK(S)
'Aankh Maare', 'Mere Wala Dance', 'Tere Bin', 'Simmba Theme 2'
[ad_2]

Source link